At Josephs Electricians, we are dedicated to providing trusted electrical services in North and Central London. Our team of highly qualified electricians are NICEIC registered, ensuring safety and the highest level of service for our customers.
Moreover, all of our work is insured and promptly reported to the local building control authorities. Upon request, we provide certificates of completion. Our electricians also undergo CRB checks and leave your premises clean and tidy.
We understand the importance of honesty and transparency in business. Therefore, we clearly define our services and pricing before starting any job. Our customers always come first, and our philosophy of honesty has served us well.
Whether you need electrical installation, maintenance, servicing, or troubleshooting, we are here to help. With a comprehensive range of electrical services, Josephs Electricians is the go-to company for all your electrical needs in North and Central London.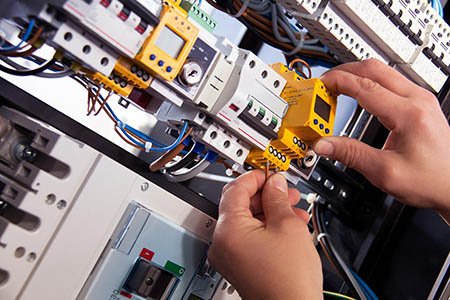 All of our electricians are :
Josephs Electricians - qualified professional electricians in London do job quickly, cleanly and ready to help you to solve issues related with electricity 7 days a week with big pleasure. You can write us a letter by filling a form in Contacts page, send us an email, or call by phone: 07788 874 279